---

European Products
Our Cat Food Varieties
The best of the best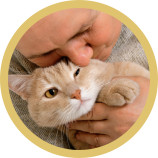 Proformance cat foods are formulated to the highest standards and produced from nature's finest ingredients. Fortified with high quality chicken, egg and natural flavors, and produced without artificial preservatives, flavors or colors, Proformance cat foods provide complete and balanced nutrition and a taste your cat will love.
Balanced levels of Omega 3 and 6 fatty acids to reduce shedding
Natural prebiotics, probiotics and digestive enzymes for good intestinal health
Proper pH and cranberries to promote urinary health
Antioxidants to support a healthy immune system
The formation of urinary tract stones, or crystals, is one of the leading health problems for cats. All Proformance cat food varieties are formulated
at optimum dietary acidity and with magnesium levels below 0.095%.
| Average Analysis | Adult Cat | Kitten | Freshway Holistic Garden Chicken |
| --- | --- | --- | --- |
| Protein (%) | 32.0 | 34.0 | 32.0 |
| Fat (%) | 19.0 | 20.0 | 19.0 |
| Fiber (%) | 2.5 | 2.5 | 2.5 |
| Moisture (%) | 8.0 | 8.0 | 8.0 |
| Calcium (%) | 1.6 | 1.2 | 1.6 |
| Phosphorus (%) | 1.2 | 1.0 | 1.2 |
| Vitamin A (IU/KG) | 14,000 | 16,000 | 14,000 |
| Vitamin C (mg) | 30 | 30 | 30 |
| Vitamin D3 (IU) | 1,000 | 1,100 | 1,000 |
| Vitamin E (IU) | 300 | 300 | 300 |
| Copper (Mg/Kg)* | 20 | 20 | 20 |
| L-carnitine (Mg/Kg) | 25 | 25 | 25 |
| Linoleic (Omega 6) (%) | 3.80 | 3.80 | 3.80 |
| Linoleic (Omega 3) (%) | 0.50 | 0.50 | 0.50 |
| Glucosamine (Mg/Kg) | 0 | 0 | 0 |
| Chondroitin (Mg/Kg) | 0 | 0 | 0 |
* Added as cupric chelate of amino acids
---